What do you do when you have six kids with birthdays in January, February, March, April, May, and July? (We may have to have another baby to fill in June hehe.) You can only invite friends over so many months in a row before they wave the white flag. Who do you choose to have the party that year? My kids haven't had birthday parties in years except for our immediate family and any relatives who happened to be visiting that month.
This past winter, a friend and I were chatting about birthday party dilemas. She mentioned the idea of having one celebration in the summer for all three of her kids. A lightbulb went on. Why not host one big birthday bash for all the kids! It could be a yearly event!
My mind started ticking at the possibilities. We could have it in June since that month isn't currently occupied by a birthday. It could be a potluck. Guests wouldn't even need to bring gifts. We'd have it at the park. No need to limit how many guests to invite. Oh the possibilities…
This June, the first annual Silva Summer Birthday Bash was born. We had our first celebration on the 14th. Twenty-seven guests showed up! Not bad for the first year eh? Some guests brought gifts anyway, everyone pitched in with food, drinks, cups, plates, etc., and I bought a big cake.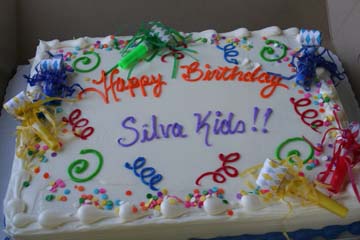 (Notice the finger prints above the h and d in birthday? Hmmm – they seem to be the same size as Little Miss Princess' fingers.)
We had some games, but the biggest draw were the waterguns.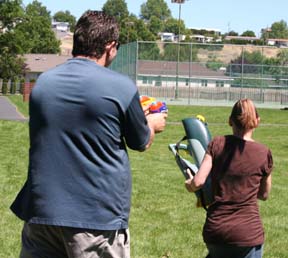 (Bob decided to come after me, so I grabbed the Super Soaker and ran!)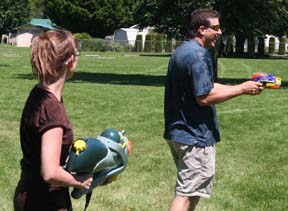 (Don't worry, I got him back).
Some of the guys played Frisbee Golf, the ladies chatted, and the kids played. The weather felt custom ordered with sunshine warm enough for water play, but cool enough for spectators sitting in the shade. It was a beautiful day and the kids loved every minute of it.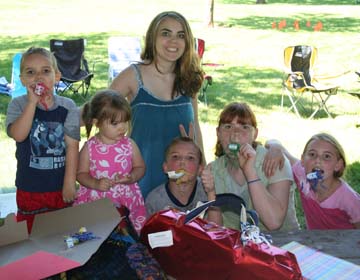 (Don't worry, they weren't burnt, just hot from playing hard.)
I'm thinking we need to have a theme next year. Maybe Hawaiian. Hula skirt anyone?
The Silva Summer Birthday Bash Works For Me. 🙂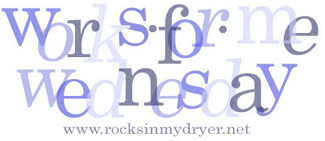 Click on the banner for more Works For Me Wednesday ideas!