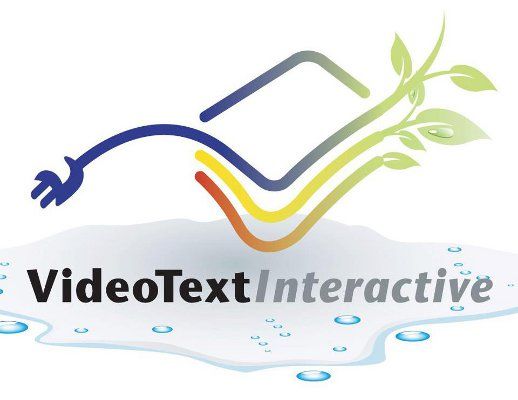 We are currently reviewing/using Algebra: A Complete Course by VideoText Interactive. The course covers Pre-Algebra, Algebra I and Algebra II, and is intended to lay a solid foundation before the student moves into Geometry and Trigonometry. If your student has finished all the arithmetic concepts leading up to Pre-Algebra, then he or she is probably ready for this course. It's geared towards grades 8-12, but could be used at a slower pace for slightly younger students. VideoText Interactive has an Is My Child Ready for VideoText Algebra? video you can check out to help you determine readiness.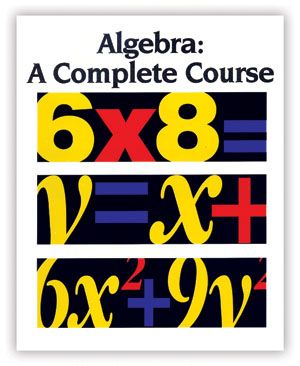 The Algebra course has 176 video lessons each lasting about 5-10 minutes, course notes, a student WorkText, solutions manuals, and progress quizzes/tests. At the beginning of the lesson, your student usually takes a quiz related to the previous lesson. Then they dive into the video pausing as they go to answer questions asked before watching the resolution. Following the lesson, the student can then review the course notes, and work in the student text independently.
How We Used It
In our home, the kids have a computer near mine. This made it especially nice because I could log into the teacher account on mine, while my daughter logged into the student account on theirs. From my account, I can print out the quizzes as needed while she can do the actual lessons on hers. This saved us from having to log in back and forth between the accounts.
At first, I watched the videos with my daughter, but she's independent enough to watch them alone. We discuss the course notes, and she solves the odd problems. Once I check the answers, we go over any missed ones. If she seems to need more practice, she then solves the even problems. At the beginning of most lessons, she also takes a quiz. Again, if she does well, she only needs to take Quiz A. If she misses too many, she can study for Quiz B. At the end of the unit, she has a review followed by a test. Again, she has a Test A and a Test B used the same way as the quizzes.
What We Think
My daughter is not one who likes a lot of change nor is she a fan of math. For her, this program is challenging. She finds it hard to focus on the videos, and the way the material is presented confuses her. I think part of the problem is that she loves our current math program. It's one we've used since the beginning, and she gets it. I don't think this is the fault of the program, but more her learning style.
As for me, I think the concept is interesting. The program starts out presenting the "language" of math. I like that it helps the student understand the terminology as well as how to solve the equations. I have a feeling I would have enjoyed this program as a student, and it might possibly work well for my son who is wired a bit differently than his sister.
I have to mention, too, that the customer service is wonderful. We had a problem initially that they were quick to resolve and they encourage you to ask for help when needed.
So who would I recommend VideoText Interactive for? Students who enjoy math, and have a strong grasp on mathematical principles. Students who want to know the language and the why in math would benefit greatly.
Pricing and Other Information
Algebra: A Complete Course is available for $299 (and covers Pre_Algebra, Algebra I and Algebra II).
You will also find resources such as extra practice problems and more on their website along with yahoo groups – one for each of their courses.

*Pricing and information is accurate to the best of my knowledge at time of posting.