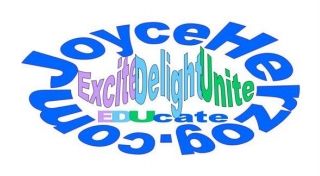 I've heard the name Joyce Herzog around the homeschooling circles for years, but I wasn't familiar with her products. It looks like she has an amazing selection of neat stuff for homeschoolers. I ended up reviewing Timeless Teaching Tips – How to Think Like a Teacher.
I have to admit, I was expecting to learn a couple of new things, refresh my memory on some others, and nod at what I'm already doing. And I did. Sorta. I gleaned lots of new ideas, went oh yeah – so need to do that to others, and only nodded at a few I was already doing. I have been feeling a little burned out and uninspired. Let's face it, our family has gone through a lot lately, and it's showing. Timeless Teaching Tips was the spark I needed to get excited again. I remember why I want to do this, and who I'm doing it for. Woohoo, bring on the summer semester!
"The Congress of the United States approves and recommends to the people, the Holy Bible…for use in schools." ~ Congress of the United States 1781
Where do I start with describing this book? It is 232 pages full of wonderful tips for parenting and homeschooling. Joyce Herzog taught in both public and private schools for 25 years before diving into the homeschool sector to encourage parents. Her book covers what knowledge versus skill is, memorization tips, learning styles, creativity, goal setting, worldviews, student notebooks, unit studies, character training, ungodly influences versus godly input, and more.
We need 80% success to continue trying." ~ Joyce Herzog, Timeless Teaching Tips
There are general teaching plus tips for specific subjects. Joyce gives ideas for when learning stalls, reminds you to think like a child and consider their needs and abilities, and ideas on how to involve your child in what you do. Her husband is a wonderful example of this by explaining as he went and giving the why with children around him. She mentions teaching as Jesus did by relating to their interests such as when the parable of the seeds or being fishermen of people.
"Children see attitudes and motives that they cannot verbalize. They understand the heart, even when they don't understand the words." ~ Joyce Herzog, Timeless Teaching Tips
Joyce also gives a wonderful perspective on how we label children, and how this not only effects them, but their siblings, too. Have you labeled your child "the artist"? Or "the mathematician"? It's so easy to do, and she explains why we shouldn't, and how better to go about lifting them up, etc. Love this.
"To teach an unknown, relate it to a known." ~ Joyce Herzog, Timeless Teaching Tips
She also includes a lot of quotes-both historical and present day-on things such as education, America as a nation, science, worldviews, and God. I'm a quote lover which anyone could guess since I have random quotes that display on my homepage (scroll down). Plus, I couldn't resist adding some from the book to this post. Quotes are cool. And so are bowties. Moving on…
"Show me. Tell me. Let me do it. Then I'll understand." ~ Joyce Herzog, Timeless Teaching Tips
How Do I Use This?
This will be a resource I will use through the years. As for now, I did a quick read through and let myself feel encouraged and re-inspired. Next, I will be going back through at a slower pace, incorporating various things into our homeschool and family life. This is one book that will be marked up considerably. Someday my kids will enjoy looking at some well loved and heavily marked books, and this will be among them.
"Capturing those learnable moments is essential." ~ Joyce Herzog, Timeless Teaching Tips
What Do I Think?
I think I needed this book right now. I think God knew that, too. I'm so glad I got on the review team, and I will definitely check out some of her other books. She has a lot of wisdom, and I like what I've seen in this book. I recommend this book to anyone who is new to homeschooling, veteran homeschoolers, those needing encouragement to go on, and those simply stuck in a teaching rut. Are you bored as the teacher? Read the book. Are your kids bored? Read the book. Are you questioning your sanity? Read the book.
"Inspire from the heart out." ~ Joyce Herzog, Timeless Teaching Tips
Pricing and More Information
Timeless Teaching Tips
is available for $15.
You can find out more about Joyce and her husband, Tom, on their Meet Us page plus explore the site to see her other products. Joyce also has free hints/tips/articles, downloads, and a list of resources available on her website.
"Little daily attitudes and habits have profound effects on future character." ~ Joyce Herzog, Timeless Teaching Tips

*Pricing and information is accurate to the best of my knowledge at time of posting.