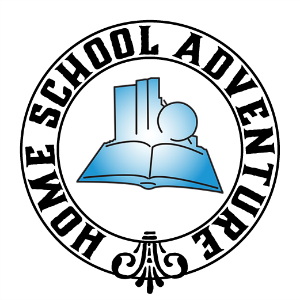 Home School Adventure Co. sent our family The Wise Woman with Literary Analysis Journal Questions ebook. The story was written by George MacDonald while Stacy Farrell wrote the study guide to go with it. The whole thing is about 160 pages long, and there are approximately 16-24 questions at the end of each chapter.
Even though the title is called The Wise Woman, this story is not strictly for girls and women. Boys and men will also find it interesting. This book is geared towards ages 9 and up, and is perfect as a family read aloud, although high schoolers could do this book on their own.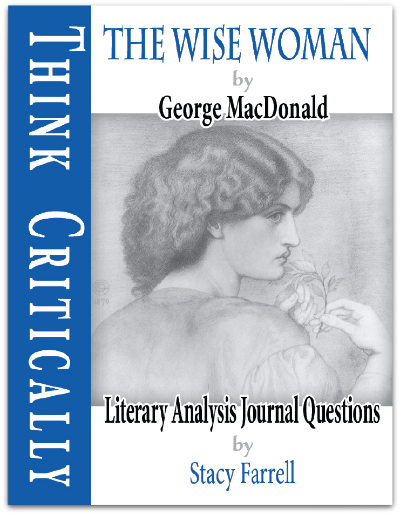 The story vividly portraits the downfall of pride, selfishness and conceit while showcasing the wonders of humility, compassion and sacrifice. The wise woman in the story combats these sinful character traits with discipline, love and grace. You'll find the wise woman dishes our hard hitting truths.
Reading the book takes us into a fantasy world where pictures become doorways, rooms are enchanted and beasts of various kinds slink about. However, the story is not scary at all (although the video below might unsettle munchkins). It's a beautiful tale filled with wonderful imagery and desciption, and a depth that will help you grow in wisdom and character.

Click through to the blog if you can't see the video.
How We Used It
I downloaded this to my iPad, and in the evenings, we gather around to read the story together. Each time we get to the end of a chapter, we discuss the questions presented there. Usually, I read a question and call on someone to answer. Then we end up discussing them together. Some of the questions get us evaluating how we are similar to Rosamond and/or Agnes, and as the story clearly shows, we can look pretty ugly at times.
What We Think
I will say, the first chapter was a mouthful! So much rich description. But it gets easier to read in the following chapter, and we were all captivated by the story. We're not done yet, so everyone is eagerly awaiting the fate of Rosamond and Agnes. Will they learn the lessons they so desperately need? Even more important, will we?
We also have really enjoyed the questions, and the fact that we can apply so much of the story's message to our own individual lives. We've had some great discussions, and they have a vivid picture of themselves if I mention how they are acting just like the girls. It gets them thinking in the moment.
This is such a beautiful and simple way to build in some character study during our family time. What better way than to see the right and wrong behavior of specific characters plus the consequences of their actions worked out within a story that captures the imagination.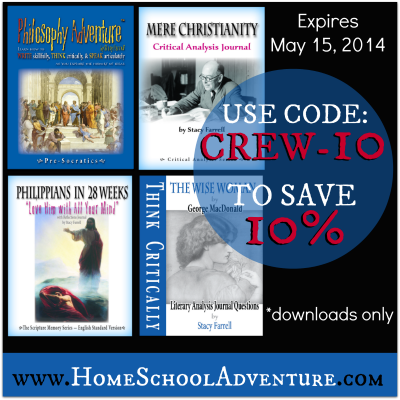 Pricing and Other Information
The Wise Woman with Literary Analysis Journal Questions:
Book – $28.95
eBook – $14.95
Stacy Farrell has a special promo code for my readers! Use the code CREW-10 to get 10% off any download purchase between now and May 15th!
If you want to check it out, click on the sample pages for a preview.
You can also find Home School Adventure Co. on Facebook, Twitter, Pinterest, Google+, and Instagram.

*Pricing and information is accurate to the best of my knowledge at time of posting.