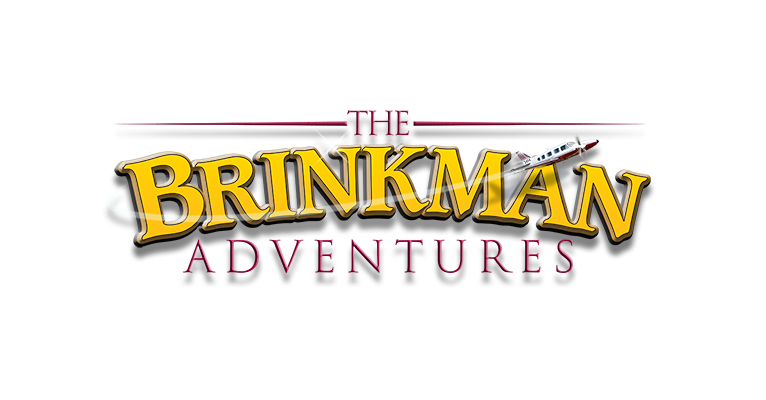 We were sent The Brinkman Adventures Season 2: Episodes 13-24 CD set to review as a family. I had never heard of The Brinkman Adventures before this review, but boy have we enjoyed them! This is definitely one of our more relaxing reviews as we all lounged around the living room to listen. Even my husband joined us for a few episodes.
So what are these adventures about? I'm so glad you asked. These adventures are presented in a radio drama format…for a taste of yesteryear and nostalgia. The stories follow a large family as they go about their lives, and weaves in true stories of modern day missionaries. There are 12 episodes per set, and each episode is approximately 25 minutes in length. The set comes with four CDs, and delivers over five hours of fun listening for the whole family to enjoy together.
These adventures are filled with humor, action, and faith sure to inspire as well as entertain. I mean who can resist hearing about a bible made from a t-shirt of all things; not to mention slave owners, pirates, bandits and castles! What's really neat though, is after you listen to the stories, you can head to the website and read about the real stories behind these episodes complete with photos and videos. This really added to the overall experience for us.
How We Used It
I know this is rather self-explanatory, after all, they are stories on CD. How would you use those?! So instead, I'll say that these are wonderful to take along on trips, for those days when you are super tired or have a headache and want the kids settled quietly for a bit, for sick days when no one wants to move much or for rainy days stuck in the house. But beyond those reasons, simply enjoying them in the evenings is perfect, too.
Episode Titles:
The Mystery Ring
Blue Hat & T-Shirt Bible
How Big Is Your God, Part 1
How Big Is Your God, Part 2
Mexico By Bus
Treehouse Academy
Pirates Of Mayan Island
Sapphire Slaves, Part 1
Sapphire Slaves, Part 2
Hadi's Choice
Castle Of Secrets
On The Run
What We Thought
We loved these! All of us enjoyed listening to the stories, and the kids are really hoping I get the Season 1: Episodes 1-12 CD set as well. It's on my list for sure. I love stories that are uplifting and faith filled. Missionary stories are wonderful for showing God's hand in people's lives as He makes things work according to His plan. Plus, missionaries are living the great commandment to go out into all the world and share the gospel. This is something I want my children inspired to do whether it's locally or somewhere exotic.
When asked what their favorite story is the kids chose the one with treasures and pirates. However, I think my favorite was the two part story of the children forced to work in the mines as slaves. I love how a Christian organization goes in and rescues them. Even better? There are real organizations who do just that. Children are so precious, and I can't imagine how rewarding it would be to free them from such evil.
So yes, I would most definitely recommend these adventures for some great family listening fun. The Brinkman Adventures would be perfect for birthdays, Christmas, or as a fun gift for the family anytime.

Click through to my blog to see the video if needed.
Pricing and Other Information
The Brinkman Adventures Season 2: Episodes 13-24 CD set
is available for a suggested donations of $25.00 for the CD set or $17.00 for the MP3 downloads. There is also a donation button in case you can't afford that much or if you'd like to pay more to help support this ministry. By the way, season 1 has the same suggested donation prices as season 2.
You can listen to episode 9: The Provider online for free! This hooked my son right away. Also, you can find coloring pages to print for the first six episodes as well as some fun behind the scenes footage and other interesting videos on the Fun Stuff page.
You'll also find The Brinkman Adventures on Facebook.

*Pricing and information is accurate to the best of my knowledge at time of posting.