The 2015 Reading Challenge by Modern Mrs. Darcy (don't you love the name of her blog?) has a wonderful printable checklist as well. Can you tell I love these kind? I imagine some will cross over, but there should be some differences, too. She created a Pinterest board to upload pictures of the books we read for the challenge, too. Another great way to find some good books.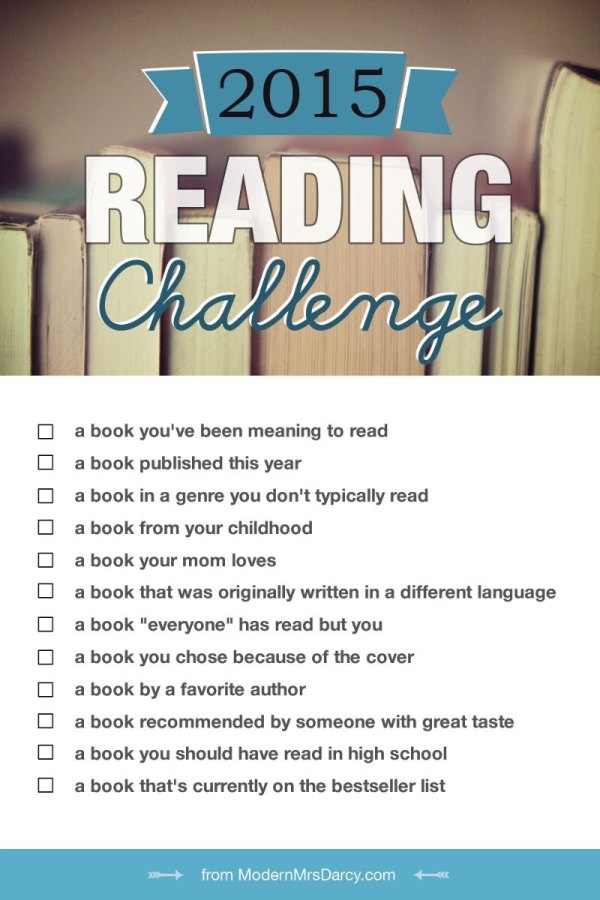 1. A book you've been meaning to read.
2. A book published this year. Gone Without a Trace by Patricia Bradley
3. A book in a genre you don't typically read. The Clockwork Dagger by Beth Cato
4. A book from your childhood.
5. A book your mom loves.
6. A book that was originally written in a different language.
7. A book "everyone" has read but you.
8. A book you chose because of the cover.
9. A book by a favorite author. Wicked Business by Janet Evanovich
10. A book recommended by someone with great taste.
11. A book you should have read in highschool.
12. A book that is currently on the best seller list.