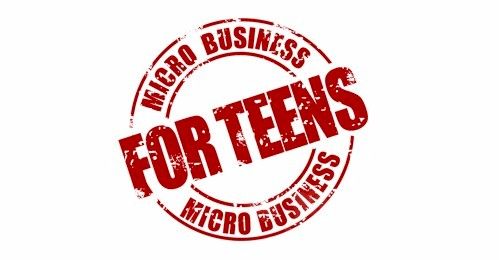 Micro Business for Teens sent three of their books for reviewing purposes: Starting a Micro Business, Running a Micro Business and Micro Business for Teens Workbook. The books are written by Carol Topp, a CPA, who likes to help people including teens get started in their own businesses. The books are geared towards ages 10-18.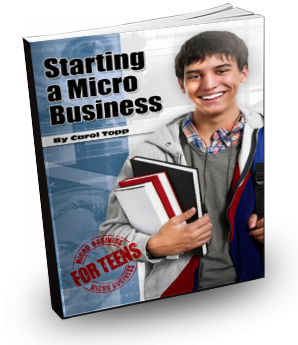 Starting a Micro Business is 112 pages, and covers everything a teen might need to begin a small business. It starts out by explaining what a micro business is and moves into ideas for various businesses a teen might be able to start. It also discusses scams which I thought was pretty important to include. Other things the book discusses include problems one might face and how to avoid them, how to write business, marketing, and financial plans, and how to get started financially. Carol offers additional information on specific business types and then ends with a word of encouragement and final tips.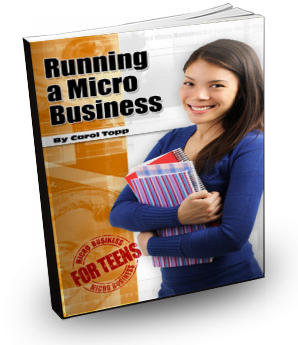 Running a Micro Business is about 133 pages, and goes more in depth with things such as sales, marketing, customer services, record keeping, bookkeeping, using software for the financial side of things, legalities, reducing risks, and time management.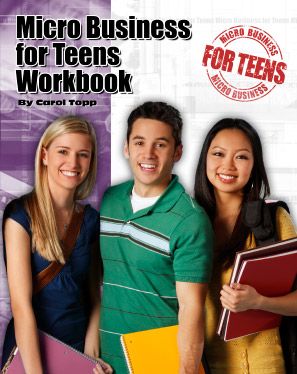 Micro Business for Teens Workbook is about 99 pages, and helps your teen work out what they are learning in both of the above books. It helps them break down what the information into practical exercises including questions to answer, charts to fill in, and forms to modify that they can then apply to their businesses.
How We Used It
I have two teens using this, so I had them both read and discuss the books with each other while brainstorming a business or two they could do together. Only one of them worked on the workbook, although the other one gave plenty of input. By the time they were done, they had a couple of business ideas mapped out. As they worked through the information, they came to me with questions or to help brainstorm.
If you can't see the video, you may need to click through to the blog.
What We Thought
My older teen felt like there was a lot of information in these books. She feels that both books gave her a solid start on starting and running a business, but that the final book, Money and Taxes in a Micro Business, would finish rounding out her knowledge business wise. She also believes the workbook has value even though she wasn't the one that used it. Just as a side note, the workbook is used with the first two books only.
My second teen liked that it leads you step by step through the process of building your micro business. He agrees that there is a lot of information in the books. He is the one who actually did the workbook, and although he's not a huge fan of it, he feels it has value.
I liked that this got them brainstorming about businesses. I encouraged them to make a to do list as they read through the books and filled out the workbook. This seemed to help them keep their momentum while building a list of tasks such as making a flyer, doing further research, or asking their dad questions when he got home from work.
They decided their original ideas were not what they really want to do, so we are going back to the drawing board. We're leaning towards having them join me in starting an Etsy store.
Pricing and Other Information
Starting a Micro Business
costs $9.95 for the paperback version.
Running a Micro Business
also costs $9.95 for the paperback version.
Micro Business for Teens Workbook
costs $14.95 for the paperback version.
All three books are also available as eBooks which cuts your costs a little. There is also a lot of valuable information on the website such as videos and podcasts, business ideas, sample pages, a teacher's guide, and more on her website.
If you'd like to get a taste of Micro Business for teens, there is an hour-long video based on the Starting a Micro Business book. It features six homeschooled teenagers and their micro businesses. The video comes with a discussion guide as well.
Micro Business for Teens is developing an online program called FastTrack for those who prefer this to books. The first lesson is available for free.
You can also find Micro Business for Teens on Facebook, Twitter, Pinterest, and her blog.

*Pricing and information is accurate to the best of my knowledge at time of posting.