I can't help, but feel drawn to the Amish. They have less distractions, and that appeals to me. I love reading stories about them, and seeing the amazing things they make. When Baker Publishing Group offered up two stories for kids, well, who can resist passing on this story love to their kids? Not me.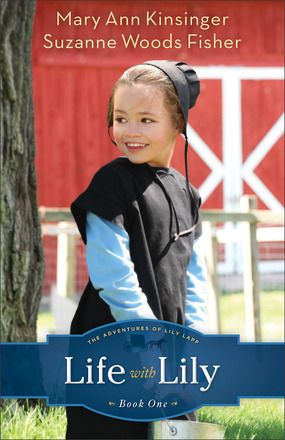 Life with Lily by Mary Ann Kinsinger and Suzanne Woods Fisher is book one of The Adventures of Lily Lapp series. This series is geared towards ages 8-12, but would appeal to kids a little below and above this age range, too. The books have adorable black and white line drawings that my kids enjoyed looking at as I read the books.
"Our first goal in bringing the Amish childhood of Mary Ann Kinsinger to life was to create enjoyable and entertaining books, but the Adventures of Lily Lapp series is a bigger story than that. Lily's life is a little known piece of Americana, true stories of a little girl raised in a very different culture, yet with more in common with your own children than you might think." ~ Suzanne and Mary Ann
In this book, we meet six year old Lily, and join in her adventures as she gains a new brother, begins school, and meets lots of interesting people and animals. You're kids get a feel for Amish life as we share in Lily's day to day activities. They will also see that Lily struggles with some of the same things they do like getting in trouble, learning to deal with difficult people, and handling changes that always come in life. The books were bigger than I thought with this one coming in at about 280 pages, but the chapters are fairly short making it wonderful for read alouds. A nice feature is the Q&A section at the end which gives you more information about the Amish.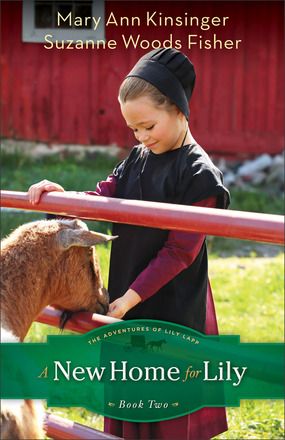 A New Home for Lily is book two in the series, and has about 266 pages. In this book, Lily faces a lot of changes as her family moves to a new town–a new school, new home, new friends, new brother (not a sister!), and a boy who drives her crazy. Again we get to see snippets of Amish life as we go along with Lily in her daily adventures. At the end of the book, you will find another Q&A section with different questions.
Click through to blog to see the video.
What We Thought
I love these books. My kids are getting a peek into a lifestyle vastly different from theirs yet seeing that some things are still very much alike. Lily's life is not perfect.
She's
not perfect. She gets frustrated, and can be ornery like my own kids. But she also learns lessons along the way–just like mine. I love that these books are wholesome stories with characters that feel authentic.
Every time I ask my kids if they like the stories, I get enthusiastic nodding and a YES! These have been wonderful read alouds, and my readers are wanting to read them on their own now. I'm sure they will become favorites–friends to be revisited over the years. And I have a feeling they would like to see the rest of the series join the first two books on our shelves.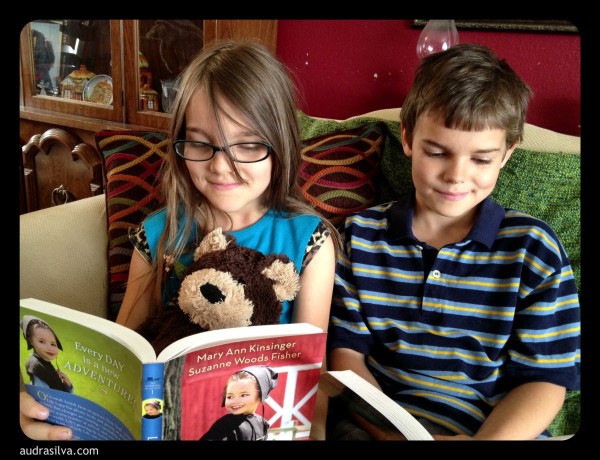 Pricing and More Information
Life with Lily
and
A New Home for Lily
are both available for $12.99 each.
The Adventures of Lily Lapp website has a lot of fun things for your kids. They can try some recipes, take quizzes, print charming coloring pages, and solve crossword puzzles, word scrambles and word searches. They can also meet Lily's family, learn more about the books, and meet the authors. They can even ask Lily a question, and read questions and answers from other readers.
These books would be perfect for snuggling up with the kids for read aloud time, or adding to your kids' summer reading lists.

*Pricing and information is accurate to the best of my knowledge at time of posting.