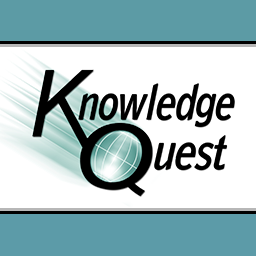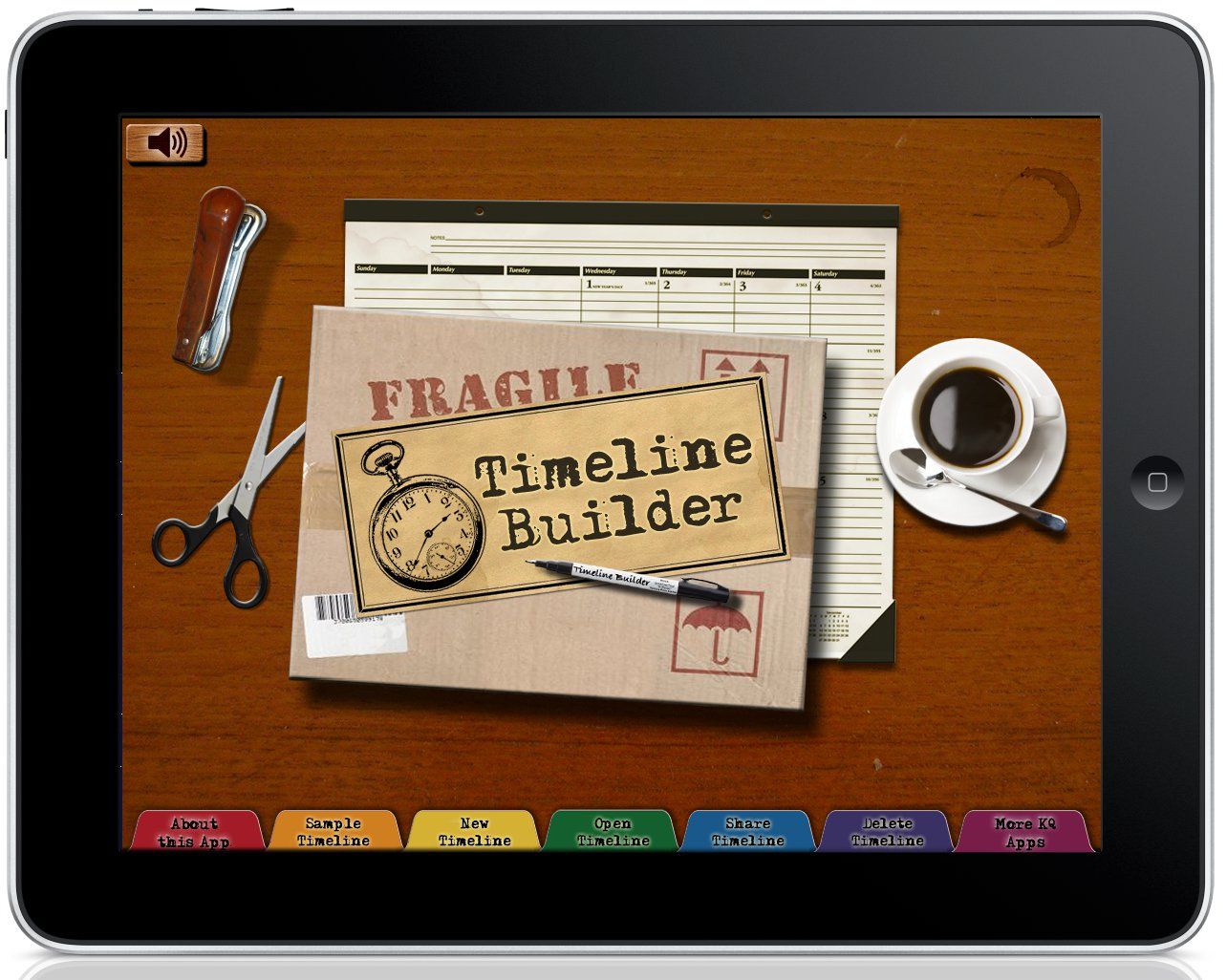 I've thought about setting up timelines before for history, but I never got around to it. Mostly, I couldn't figure out what method I wanted to use. So I decided to hop on the review for the TimelineBuilder App by Knowledge Quest.
TimelineBuilder allows you to create multiple timelines which can be used for education, genealogy, or anything involving dates. You can edit the timeline by adding a name and description, selecting a background, and defining your own beginning and ending dates.
Adding events to your timeline is simple. You just click the button, add the event name, description (or information you want to include), start date and end dates, and an image from your own library or even Wikipedia. I love this feature! More on that later.
Once your events are added, you can change the image size and placement right from the timeline. Double click on the event, and it pops up a box with the event information.
Other Features
You can choose to hide the images, but this leaves a gray box in its place. I think it would be wonderful if clicking hide images only showed the text. I'm hoping for this in a future upgrade.
You can also zoom in and out, scroll horizontally if the timeline is long, save timeline images to photos, save event images to photos, email timelines, email events, or save event descriptions and timeline event images to a folder for file sharing in iTunes. I simply took screenshots for this review, and emailed those to myself.
How We Use It
We started out with a family timeline to make this more of a personal project as we got to know the features. We've added our wedding date, and everyone's year of birth. Next, we are fleshing out the description or rather information we want included, will expand on birth dates, add our older two daughter's wedding dates, and other information. I think at some point, we will set up another timeline, and work our way back up the family tree.
Our next project was a lot of fun as we are major Whovians here. You can bet we will add to this as the doctor regenerates in the future. Can you guess who my favorite doctor is? So far, we've added who portrayed each doctor, and who their companions were. Way. Too. Much. Fun. Here. I LOVE that this app not only links to Wikipedia, but we only had to say 1st Doctor and the dates they ran, and boom, it led us straight to their wiki page. Awesome!
Our thoughts


I am so glad I got this app. Seriously, TimelineBuilder works well, is flexible, and the price is reasonable. I love the features, and only had one con which I mentioned (about the hide images feature). It's easy to learn, and the video below has some wonderful tips. You can also see more screenshots on their website. I'm looking forward to using this in our homeschool, as a simple genealogy builder, and for fun things like favorite book series publication dates. So far my teen daughter and I are the only ones who have set up events, but the rest of the kids crowd around and offer their input. Plus, they all like to spend time looking through the timelines.
Click through to the blog to see the video if you are reading this in email.
Final Thoughts, Pricing and Current Deals
TimelineBuilder App
for iPad is normally $6.99, but is on sale right now for $4.99 on
iTunes
. Plus,
Knowledge Quest
has an
Early Bird Special
– Purchase TimelineBuilder, rate and review it in the App Store and get a free book of historical biographies ($12.95 value)!
Knowledge Quest has some more interesting apps plus they also carry books, games, and other fun looking products. New to homeschooling? Then you may find their classes useful.
To find out more, check them out on Facebook, Twitter, and their blog.

*Pricing and information is accurate to the best of my knowledge at time of posting.