Kinder Cottage Publishing let me choose two Peter Rabbit books to review. I chose How Peter Rabbit Went to Sea and Peter Rabbit Goes A-Visiting. These books were originally published in 1917 and 1921 by the Henry Altemus Company. The illustrations were preserved although the text has been updated. Kinder Cottage Publishing has re-published all ten of the original stories.
These little (5×7) books are both hardcover, have 64 pages, and are geared towards ages 3-9. However, some stories have timeless charm, and Peter Rabbit stories fall into the loved by grownups and children of all ages category in my opinion.
How Peter Rabbit Went to Sea is about Peter Rabbit who, of course, doesn't listen to his mama, and ends up on a wild adventure out at sea. While at sea, he encounters Old Granddaddy Whale, Old Man Shark, Johnny Crab, Gruff Old Sword-Fish, and Sammie Sea Gull. The various struggles and perils he faces cause him to rush back to his mama, ask her to put him right to bed, and cures him of his wish to be a pirate–forever.
Peter Rabbit Goes A-Visiting features Peter Rabbit who is given a simple task by his mama: to get a bottle of toothache drops for his sister from Old Doctor Hare. However, he runs into his cousin, Jack the Jumper, who quite easily talks him into joining him as he goes to visit various friends. Not only do they see these friends, but they run into a bear and end at a party. Again, he has quite the adventure, and all is forgiven when he gets home and tells his mama all about his day.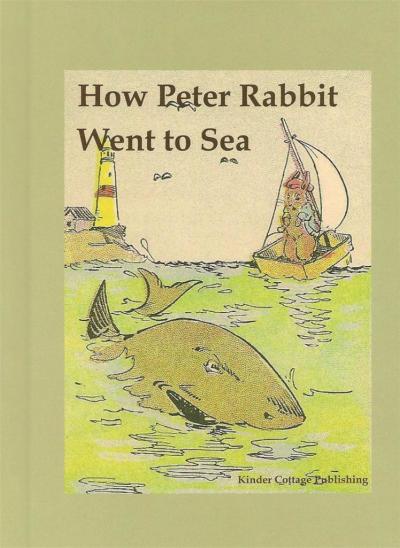 How We Used It


My daughter (8) and I snuggled up on the couch under a cozy blanket, and I read the stories out loud as my son (11) brushed my hair. I wasn't feeling too swift, so he was loving on mama. Then, my kids snagged the books and read them on their own.
What We Thought


We loved them! Okay, seriously, I've always had a love/hate relationship with Peter Rabbit. I mean he is so naughty! However, he does face consequences (of his own making) as well as receives discipline from time to time. And it gives me a great opportunity to discuss what he SHOULD have done instead. These make for some good character discussions. Plus, the pictures are adorable. My kids love these, and I know we will be reading these out loud again from time to time. With two grand-babies on the way, I'll have even more kids to share these stories with.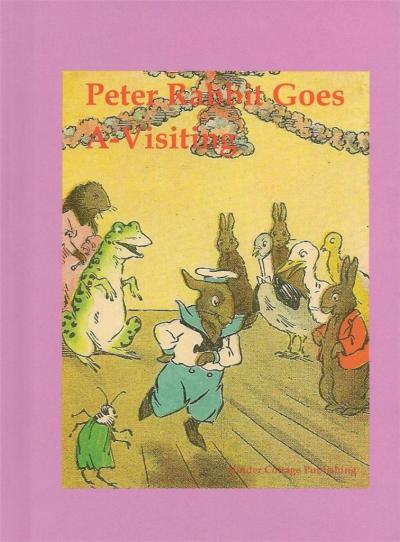 Pricing and Other Information


Both How Peter Rabbit Went to Sea and Peter Rabbit Goes A-Visiting show a price of $12.95 on the back cover, but Kinder Cottage Publishing sells them for $4.00 each or you can buy the whole Peter Rabbit set for $30.
All Ten Titles In The Set
1 – The Tale of Peter Rabbit
2 – Peter Rabbit at the Farm
3 – Peter Rabbit's Christmas
4 – How Peter Rabbit Went to Sea
5 – Peter Rabbit Goes A-Visiting
6 – Peter Rabbit's Easter
7 – Peter Rabbit's Birthday
8 – When Peter Rabbit Went to School
9 – Peter Rabbit and the Little Boy
10 – Peter Rabbit and Jack the Jumper

*Pricing and information is accurate to the best of my knowledge at time of posting.