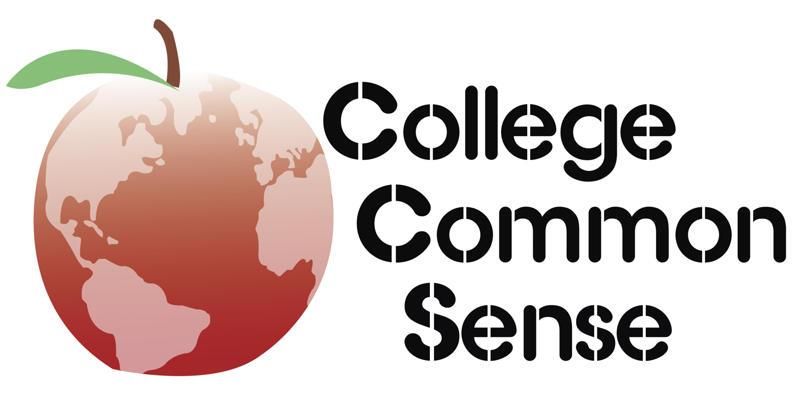 Preparing our kids for college, and trying to navigate all the preparation involved, can be intimidating. So when the Going to College and Paying For It Online Video and Workbook came up for review, I decided to check it out. Denise Ames, from College Common Sense, has a passion for educating parents and teens on wise college related decisions as evident by her website and course.
I have to say, I found myself overwhelmed at first by all the information Denise packs into the six videos and corresponding PDF files. I decided to go through the program quickly for the review, and then we will go back through taking time to digest the information, and work through the various activities.
I am currently using this program with two of my children ages 13 and 16. What I have them do is watch each video, and then read through the PDFs. We discuss the information together, but we're not ready to do the activities yet. I told them our main goal at this time is to get us thinking about the process, and how to prepare themselves for college.
I find myself thinking differently about their education, and praying for opportunities to grow them (such as volunteering). I love how this program has opened up discussions with my teens on what they might be thinking for the future. I've also let them know it's okay to not have everything mapped out as God will reveal His plans as they go, but how important it is for them to look at their studies with the view of "what would I find interesting to pursue".
As for the course content, Denise goes in depth on what to look for in a college, how to conduct a thorough tour of the school, and even lists questions you should ask at different stages of the college research process. She delves into financial aid, how to find free money for school, and how to set up a binder to organize all of the information your student acquires during the process.
She's geared the course towards the kids with the parents coming alongside to help as needed. What I find especially interesting is that she encourages parents to begin thinking about college while kids are in elementary school. I can really see the benefit of this, and wish I had known about this course long before now.
This is how I would use the course with the different age groups:
I can see this course being valuable for the parent of an elementary child to get the parent thinking about the process early. I don't think either of my younger two would get much out of the videos at this point. However, I imagine the conversations I have with their older siblings will filter down to them and get them thinking. I would plan to go through the videos once every year or two.
For middle school children, I would have them watch the video and read through the PDFs to get a feel for the process, and to get them thinking about college. I would also have them begin their notebook and work on some of the assignments. I would have them go through the videos once a year to keep them thinking forward.
Now high school is where the bulk of the course will come into play. I would have them watch the videos, and read through the PDFs. I would suggest taking their time, building their notebook, and completing all or most of the assignments. I'm thinking two or three times a year would really be useful since they are getting close to heading off to college. They should have a lot of research gathered to help them make wise decisions at this point.
The course can be purchased in two formats:
Going to College and Paying For It Online Video and Workbook is $25 for 12 months of online access. This would be great if you have a child close to going to college or simply prefer this format.
Going to College and Paying For It DVD and Workbook is $50 plus $5 shipping, and would be great if you plan on using this for multiple years and/or with multiple children. It would also be good if you live in an area with sketchy internet or simply prefer having it in hand.
Not only has Denise put together a wonderful course, but she also has lots of resources on her College Common Sense website, plus you can sign up for her free newsletter and lesson plans.
I'm thankful I was able to review this course, and am encouraged that I can, in fact, help the kids navigate college preparation well armed with knowledge about the process.

*Prices and information are accurate at the time of this review.