Oh. My. Goodness. We are getting crazy around here. Stir crazy. There have been flu bugs which have cancelled our homeschool group and coop activities. There has been nasty weather keeping us off the roads. There has been entirely too much lack of sunshine and warmth. The first sign cropped up on Valentine's Day when my daughter decided her pup needed a makeover for the occasion.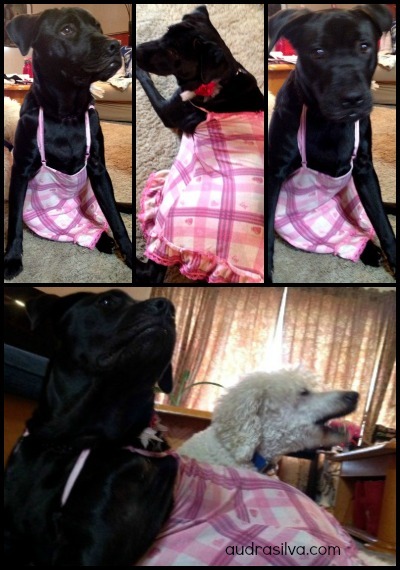 My young son caught these photos of Lucky's Valentine's Day outfit. I'm pretty sure Davey is laughing at her in the bottom photo.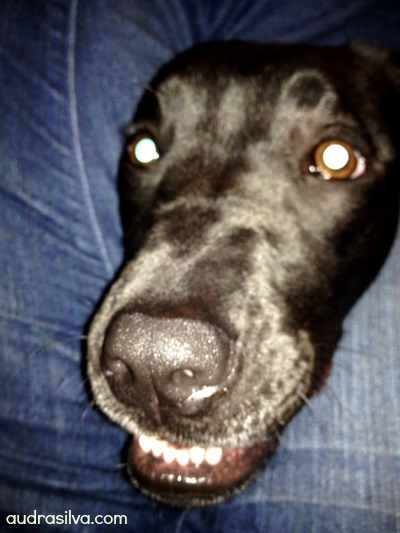 Yeah, we all feel this way right about now. Thanks for the demonstration, Lucky.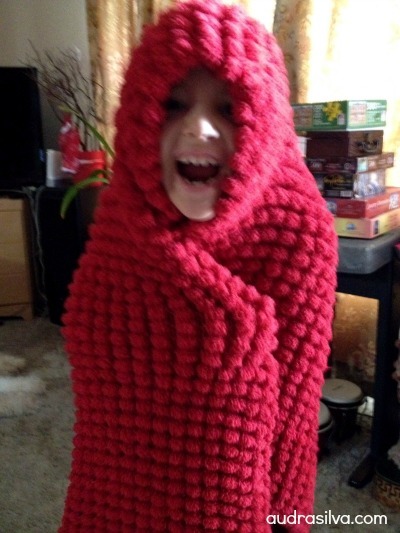 It's spreading to the kids. We need Spring to come. Quick. Apparently, this cabin fever is also responsible for blurry photo syndrome.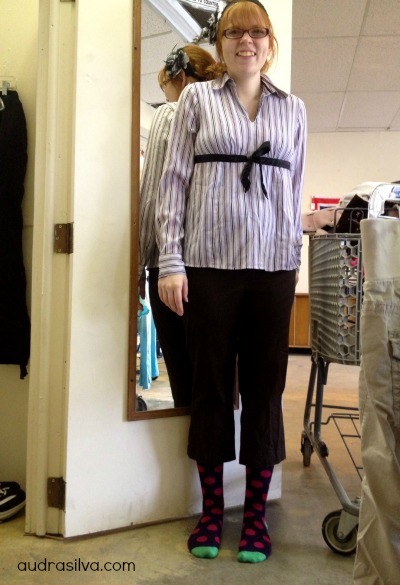 I'm responsible for this. I told Heather to borrow a pair of my fun socks to help lift her pregnant spirits. Then she tried on some maternity clothes at the thrift store. Snort. I laughed so hard. This actually reminds me a lot of her choice in outfits as a child.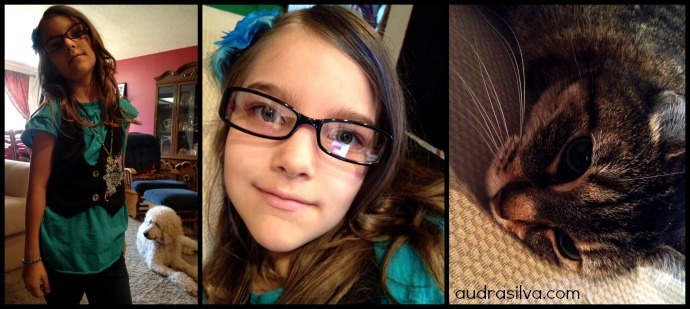 It's not all cabin fever craziness though. There is definitely some winter cuteness happening around these parts, too. How are you surviving this winter? Are you as ready for Spring as we are?