Last week, I spent time preparing myself for my first ever 5k – Run Or Dye. My goal was to run it as much as I could. I had planned to spend all day Friday relaxing, but the kids and I ended up having a long, but fun day. And some total blonde moments rounded out the laughter.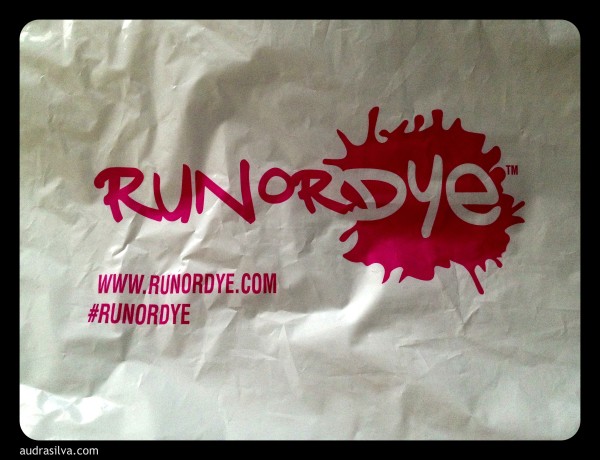 We headed up to TriCities (about an hour away) to pick up our race packets and t-shirts. I used MapQuest, and we found the fairgrounds. Sorta. We actually found a back entrance. I know I should have heeded the authorized personnel sign, but I didn't see another way in. And the gate was wide open. Totally said welcome to me.
We drove up the lane, saw where we needed to go, and parked in the shade. Once we picked up our gear, we headed back to the car. I decided to drive over to where I saw the other cars, and follow them out. Only, my lane didn't connect to their parking lot. Hmmm. No worries. I'd simply turn around, go out my gate, drive around and find the main entrance. Easy peasy.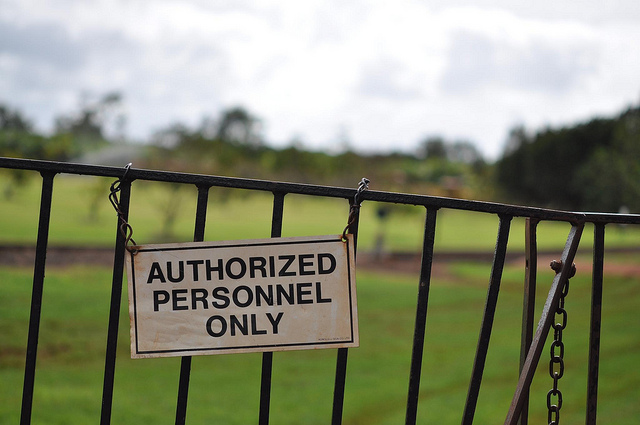 Photo by rudyjuanito.
As we headed back down the lane, I squinted at the gate. "Hey, guys, is that gate closed?" Definitely closed. We turned around again, and drove back up the lane. At this point, I'm wishing my hubby had driven us up here because he would have not gotten us trapped in an unauthorized section.
What to do? I scanned the grassy, tree lined area between us and the parking lot where all the smart people parked. Then I angled my Suburban, scanned for authorized personnel one last time, and gunned it right between two trees–hopping the curb Dukes of Hazzard style. We laughed so hard, and I know the guy in the car on the cell phone thought I was nuts. But hey, we were desperate.
Anywho, I followed the smart people out of the right parking area, and discovered where our MapQuest directions had erred.
All of the excitement had us hungry, so we headed to the Old Country Buffet. After several plates of food, I told the kids they could have one dessert, and they all chose ice cream. Of course.
I being the wise mama decided to demonstrate how much by using my youngest's bowl as an example. I pulled that lever down, watched that chocolate vanilla twist goodness flow into the bowl, and released the lever.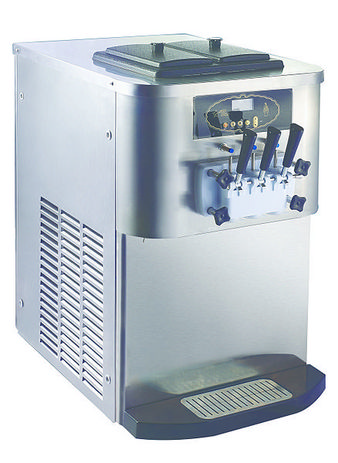 Photo by Sumstar-icecreammachine.
And the ice cream kept coming. And I kept moving the bowl with my eyes growing along with the amount until my son deftly shoved the lever up to cut of the mountain of ice cream piling up. I giggled. He shook his head. I tried to explain that I thought the lever would pop back up on it's own, but he only shook his head more.
So I did what any wise mama would do. I explained that this was an example of how not to fill their bowls. Then I promptly ate some of the ice cream because it was way too much for a munchkin. What else could I do, right?
We walked back into the sunshine, and my son said he'd never been in a Barnes and Noble before. I'm pretty sure he has, but how could I rob him of the experience if he hadn't? So off we went. We walked and browsed all over the store. I asked about the educator's discount for homeschoolers, and the wonderful lady told me to write a statement saying I homeschool. I had to list my children, their ages, sign it, and print my name. Very official on a scrap of paper.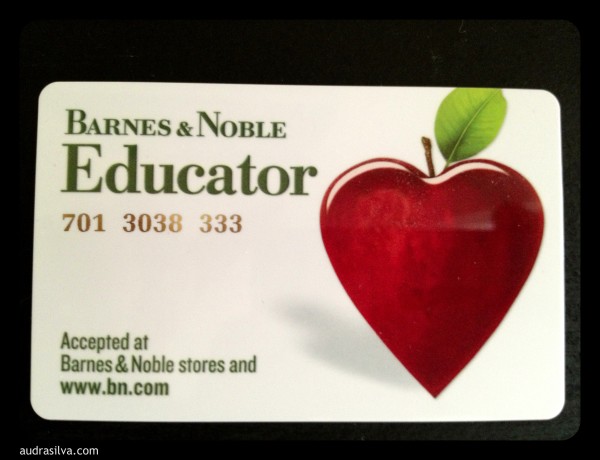 Off we went to the check out where I, of course, took items to test said upcoming discount. The cashier handed me the form, said I could fill it out right there. I was stumped on the first question. Name. What was my name? I must of said it out loud because he looked at my scrap of paper, and promptly said, "It says here that your name is Audra."
I mumbled thanks, and continued filling out the form. Right down to the name of school. I put the ever imaginative name: Homeschool. I told the kids we totally need to come up with an awesome homeschool name at some point, to which the guy said, "How about: Audra's House of the Unquestionably Insane?" I smirked. If the guy only knew! Oh wait, he told me my name. He just might have seen the truth.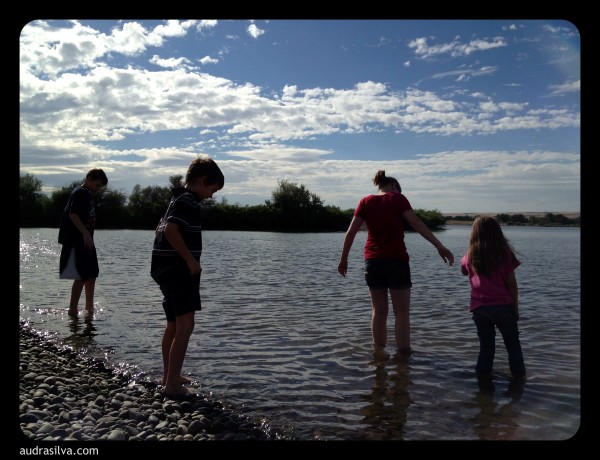 We hit a couple of stores on our way home, and even stopped at the river to play for a bit. I was dead tired from my day of rest before race day! I tumbled into bed exhausted. And lay there WIDE. AWAKE. Forever. Okay, not forever, but it felt like it. A couple of hours did pass before I finally drifted to sleep only to jerk awake a few hours later. Right on time to begin race day! I'll tell you about that tomorrow.