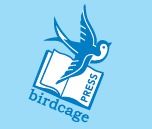 When the review came up for Birdcage Press, I have to admit, I had a hard time choosing which card set to get. In the end, I went with Wild Cards: Backyard Birds–perfect for Spring.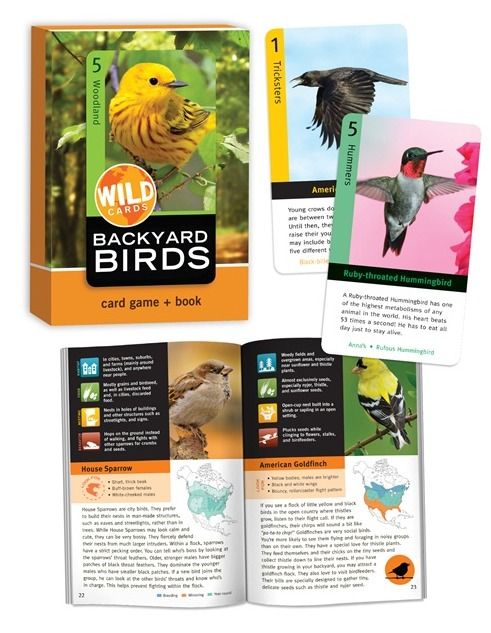 Backyard Birds is for ages 6+, and comes with 36 beautiful playing cards and a 32 page booklet about birds. The booklet includes instructions for three games: Old Trickster (Old Maid), Bird Memory (Concentration), and Go Fish For Birds (Go Fish). The cards have information about the birds under the picture, and the booklet has tips on identifying birds, a map guide which shows where and when you might find the birds, and then it gives more information on the specific birds. The set was created in association with Cornell Lab of Ornithology, and the booklet directs your to check out their All About Birds website for more birding information.
Some of the information you will learn are the habitats, food, nesting, and behaviors of various birds as well as what to look for to help identify them. Plus, you have the added benefit of increasing skills such as memory, concentration, reading, and strategic thinking.
How We Use It
The kids and I play the three suggested games as well as the one I came up with–Last Bird Standing, which is simply a reverse of Old Maid. If you end up with the last bird (we choose which bird at random), you win. Plus, we see who ends up with the most pairs.
We tried reading the cards whenever someone made a match, but this dragged the games out, and made them less fun. Instead, the kids like to read the cards separately along with the booklet. It's a great little resource, and inevitably, someone lingers over the cards or the booklet after game play. Each matching card contains different information about the bird which we had fun discovering.
What We Think
We all love birds. Since Spring has arrived, we've been enjoying watching and listening to the birds, and plan to dive deeper into bird studies, so this is a wonderful addition to our homeschool. We think the photos are gorgeous, and the information is interesting and engaging for my readers. All of us have enjoyed using these cards and checking out the booklet. This will be something the kids pull out often for a quick game, or to check out information about a certain bird.
Pricing and More Information
The
Wild Cards: Backyard Birds
set is available for $10.95.
They also have card sets, books and games covering art, wildlife and nature, air and space, and history.
Check out their website to find out more about them. You can also find them on Facebook.

*Pricing and information is accurate to the best of my knowledge at time of posting.