Doorposts is one of my favorite companies. I have a couple of their products and LOVE them! So, of course, I wanted to check out their new study, Beauty in the Heart–A Study of Godly Beauty for Young Women by Pam Forster. The study guide has 128 pages, is designed for ages 12 and up, and is not only great for girls/young women, wives, and mothers, but it also has alternative questions for boys/young men. I love that. Boys should know what godly beauty looks like, too.
Beauty in the Heart contains 10 studies with each being broken down into days ranging from 4-14 per study. This gives the student 86 days of study, plus, 49 more studies are suggested throughout the guide. This is a lot of study material. Each daily assignment can be done in 5-20 minutes per day–not overwhelming or time intensive at all.
Table of Contents
Introduction
Beauty in Submission: An Inductive Study of 1 Peter
Beauty in the Heart: A Verse Study on 1 Peter 3:3-4
Beauty in Trusting God: A Character Study of Sarah
Beauty in Humility: A Book Study of Esther
Beauty in Modesty: A Verse Study of 1 Timothy 2:9-10
Beauty in Serving: A Word and Topical Study
Beauty Without Discretion: A Verse Study of Proverbs 11:22
Beauty in Crisis: A Chapter Study of 1 Samuel 25
Beauty in the Gates: A book Study of Ruth
Beauty in Review
Alternative Questions for Young Men
Each study uses a different approach to Bible study (topical, verse based, character study, etc.) As they go through the studies, they will learn to use various tools such as multiple Bible translations, Nave's Topical Bible, Strong's Exhaustive concordance, and Matthew Henry's commentary. There are numerous helps throughout the book as well leading to more resources. Once the student is done with this study, they will have a great foundation for how to do future studies.
How We Use It
My daughter is 17, so she works on this study independently a few times a week. She uses her Bible, colored pencils, and the study guide. Plus, she uses her iPad for multiple translations, Google (research), dictionary and other digital tools.
She shares what she's learning, but for the most part, this study is something she's doing in her own relationship with God. I have flipped through the guide to get an idea about what the study is like…and it looks great.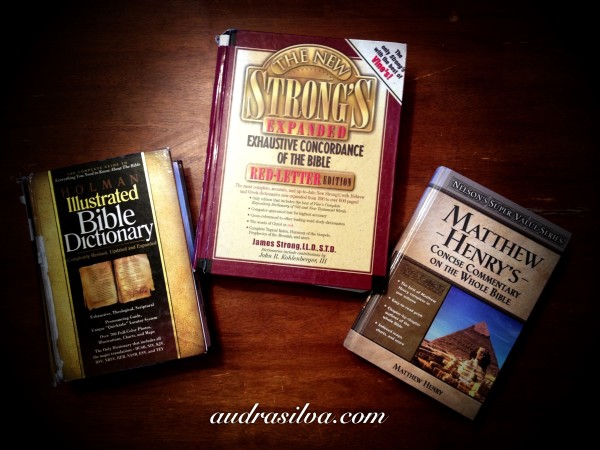 What We Think
Chrystiana (17): "The study works for different ages. The questions are easy to understand, but make you think. I think it's been a fun and enjoyable study so far, and I recommend it for both girls and women."
Too often females, of all ages, get caught up in how they look, what others might think, and so on. It's important that the world's ideas filtering in are countered with a good study on what God says about beauty. A solid foundation will help young and older women alike to stay grounded with a godly mindset in this area. From one who has struggled in the past with anorexia and other beauty/self-confidence issues, this is so vital, and a truth I want my girls to get a hold of.
I really like this study guide. In fact, I've ordered my own copy. I can't wait for it to arrive, so I can dive in. I also got a free PDF copy due to the current special (see down below). I'll have my son (14) begin working through the PDF copy on the computer (he doesn't like to do a lot of writing), and then I'll catch up once mine arrives. I think it will add a lot to the study to discuss it as we go–each sharing our own perspectives.
As I've said before, I love the products from Doorposts, and this is no exception.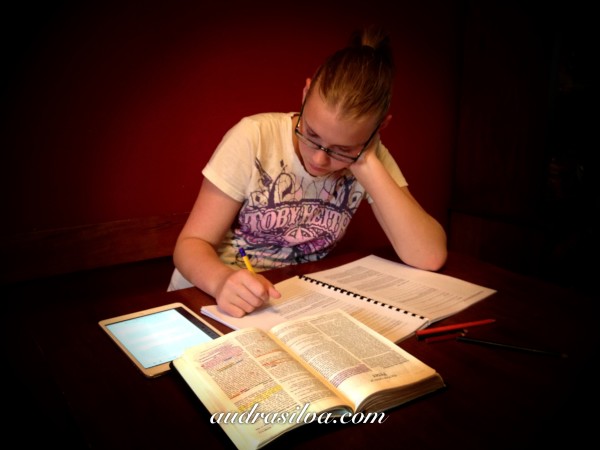 Pricing and More Information
Beauty in the Heart
is available for pre-order for $14.00. You can see sample pages on the book's page to get more of an idea. Check it out: They have a current special going on which is what I used when I ordered:
"Special bonus: use the coupon "beautystudy" in your shopping cart to get a free instant-download PDF copy of the Bible study when you pre-order the paperback (Print books will ship by 8/29. Special ends 8/31)."
You can also get to know the company/family better by visiting their blog and Facebook page.

*Pricing and information is accurate to the best of my knowledge at time of posting.