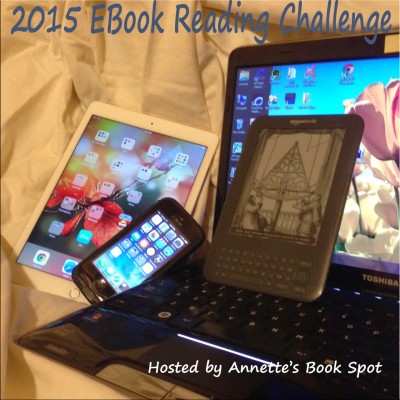 2015 EBook Reading Challenge by Annette's Book Spot will definitely help me get through the ebooks taking over my computer and iPad. I need to read through them, and then get rid of the ones I no longer want or need. Hopefully I can really move up through the levels.
Levels:
1. Bits – 5 ebooks
2. Bytes – 10 ebooks
3. Megabytes – 25 ebooks
4. Gigabytes – 50 ebooks
5. Terabytes – 75 ebooks
6. Empty the Cloud – 100 ebooks
I'll aim for bits first and then move through the levels. At the beginning of each month there will be a roundup post to add reviews for that month. The linky will remain open for the remainder of the year, so we can go back and add them when we remember. I probably won't write full reviews, but more of a here's what I thought. We'll see as I go.
1. Blogging 2016 by Red M.
2. How to Write Great Blog Posts that Engage Readers by Steve Scott
3. Woman of the Word by Jen Wilkin