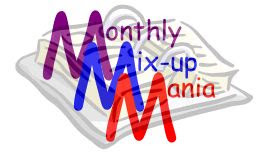 2015-2017 edition by Monthly Mix_up Mania officially kicks of April 1st, but any books I read now will count towards it since I'm not using them for the previous edition just ending. This one is absolutely CRAZY, but I've got two years to get it done, so we shall see.
Guidelines:
– only one letter per book
– books can be moved around if it fits better somewhere else after you've read it
– the letter doesn't have to be the first word, just the first letter of a word in the title (a, an, and the do not count)
– reviews aren't necessary but a quick "I read for letter… it was about… I did/not like it" would be nice and can be left in the comments.
– if you decide to join in, create a post on your blog telling others then come back and link up (to the actual post, not just your blog's home page)
– a blog is not necessary, just comment on that month's post.
– the most important thing is to have fun!

J
A ~ Wicked Appetite by Janet Evanovich Loved this – funny and witty.
N ~ No One to Trust by Lynette Eason
U
A ~ Princess Alyss of Wonderland by Frank Beddor
R
Y
F ~ Four by Veronica Roth
E ~ Spindle's End by Robin McKinley
B ~ Blameless by Gail Carriger
R
U
A
R
Y
M ~ A Thousand Mornings by Mary Oliver
A
R
C ~ Changeless by Gail Carriger
H ~ Heartless by Gail Carriger
A
P ~ No Place to Hide by Lynette Eason
R
I ~ I Could Pee On This (and other poems by cats) by Francesco Mariuliano Cute for cat lovers
L ~ Twice Loved by Wanda E. Brunstetter This was a fast, sweet read. Just meh for me.
M ~ The Seat of Magic by J. Kathleen Cheney
A
Y
J
U
N ~ Nowhere to Turn by Lynette Eason
E ~ Enchanted by Alethea Kontis
J
U
L ~ The London Deception by Addison Fox
Y
A
U
G ~ The Looking Glass Wars by Frank Beddor
U
S ~ Soulless by Gail Carriger
T ~ Timeless by Gail Carriger
S ~ The Child's Story by Charles Dickens
E
P ~ Shadows of the Past by Patricia Bradley
T ~ The Dandelion's Tale by Kevin Sheehan
E
M
B ~ Bilbo's Last Song by J.R.R. Tolkien
E
R
O
C ~ The Clockwork Dagger by Beth Cato
T ~ Gone Without a Trace by Patricia Bradley
O
B
E
R
N
O
V ~ When We Were Very Young by A.A. Milne Cute kid's poetry book
E
M
B
E
R
D ~ Drawing Fire by Janice Cantore
E
C ~ The Colorado Kid by Stephen King
E
M
B
E
R