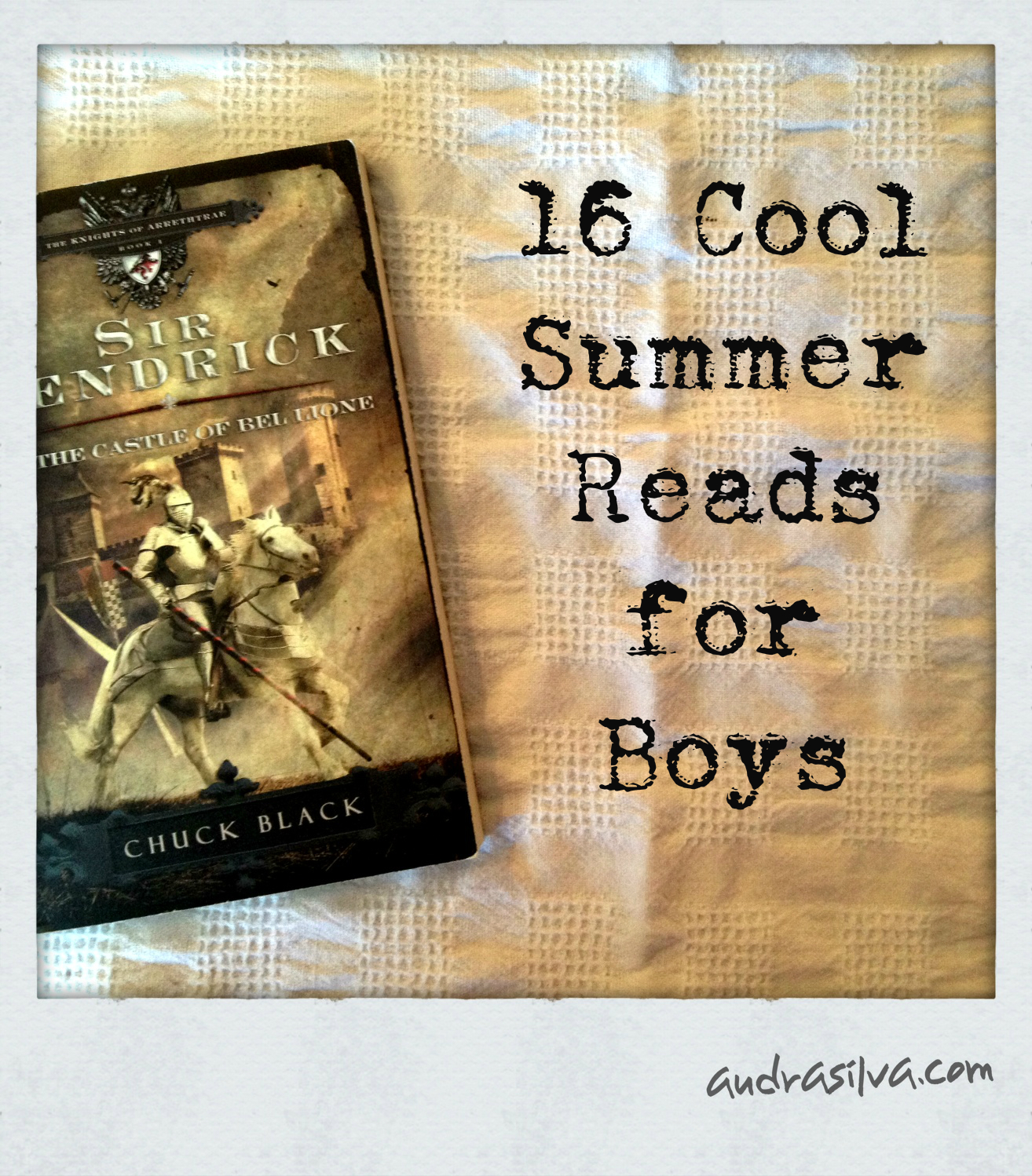 Need some reading adventures for your boys to dive into this summer? Check out the list my kids and I came up with in under five minutes. Such is the mind of book lovers.
The books are in no particular order, cover various ages, and are linked to amazon so you can read reviews and book blurbs. The amazon links are affiliate links, but please check out your library first.
Without further adieu, here is our quick list of cool summer reading for boys:
Raising Dragons (Dragons in Our Midst, Book 1) by Bryan Davis = This is a Christian series that the kids and I both have enjoyed reading.
The Hobbit by J.R.R. Tolkien = They loved this, and LOTR.
Landon Snow & the Auctor's Riddle (Landon Snow) by R. K. Mortenson = Another fun Christian series.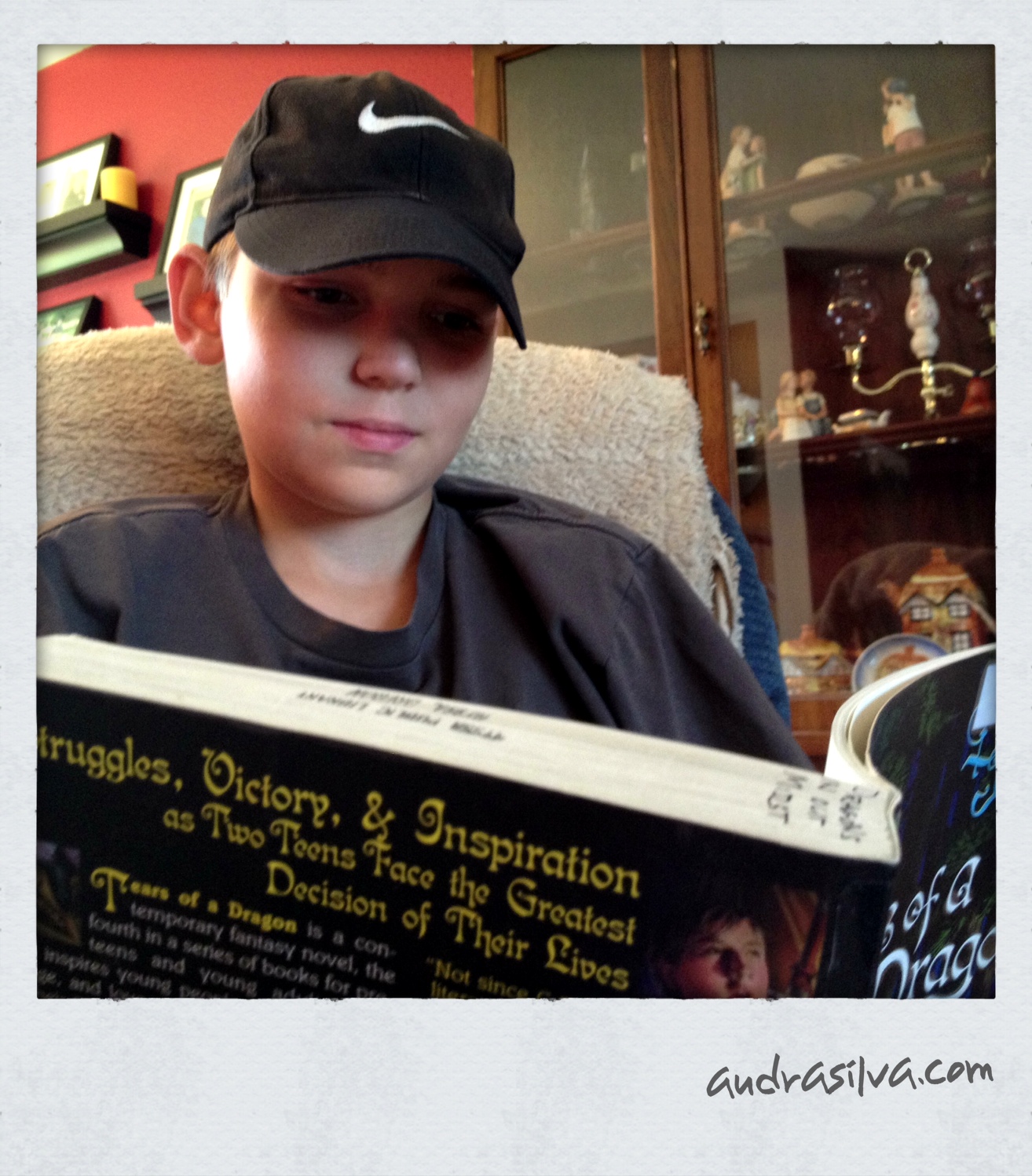 The Ruins of Gorlan (The Ranger's Apprentice, Book 1) by John Flanagan = My daughter recommended this series for anyone who likes LOTR.
Free Indeed: African American Christians and the Struggle for Equality (Heroes of the Faith (Concordia)) by Callie S. Grant = Books by different authors about people from history.
Sir Kendrick and the Castle of Bel Lione (The Knights of Arrethtrae) by Chuck Black = Christian series – allegory, fantasy, and medieval setting.
The Door in the Dragon's Throat (The Cooper Kids Adventure Series #1) by Frank E. Peretti = Christian series with an archaeology setting.
Crash at Cannibal Valley (AirQuest Adventures) by Jerry B. Jenkins = Christian adventure series.
Treasure Island (Dover Thrift Editions) by Robert Louis Stevenson = another classic.
The Magician's Nephew (The Chronicles of Narnia) by C.S. Lewis = Christian fantasy allegory series.
The Sword, the Ring and the Parchment (The Terrestria Chronicles) by Ed Dunlop = Christian medieval allegory series.
Secret of the Shark Pit (The Ladd Family Adventure Series #1) by Lee Roddy = Wholesome, action series.
Biscuit Storybook Collection by Alyssa Satin Capucilli = Sweet children's stories.
The Swamp Robber (Sugar Creek Gang, Book 1) by Paul Hutchens = Christian classics. I reviewed the audio version here and here.
The Complete Adventures of Curious George: 70th Anniversary Edition by H.A. Rey = Lovable monkey children's series.
His Mighty Warrior: A Treasure Map from Your King = A wonderful Christian book for boys.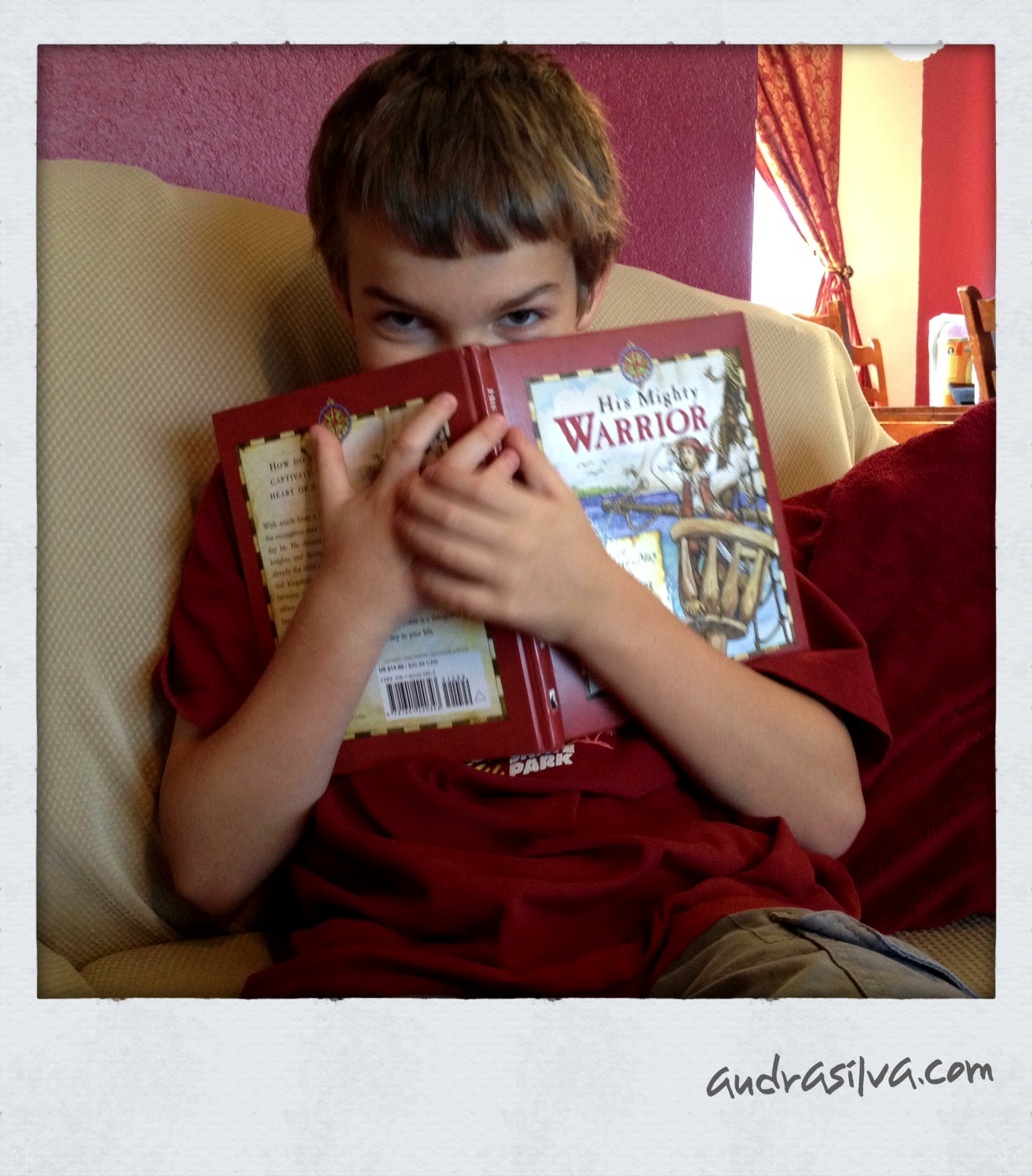 Most of these would be loved by girls, too.
Now it's your turn: What books would you recommend for boys?